This next question comes from Satrio Bayu Aji: kalau mau bikin foto backlight dengan cahaya matahari tapi objek tetep kelihatan (nggak jadi shiluet) gimana ya?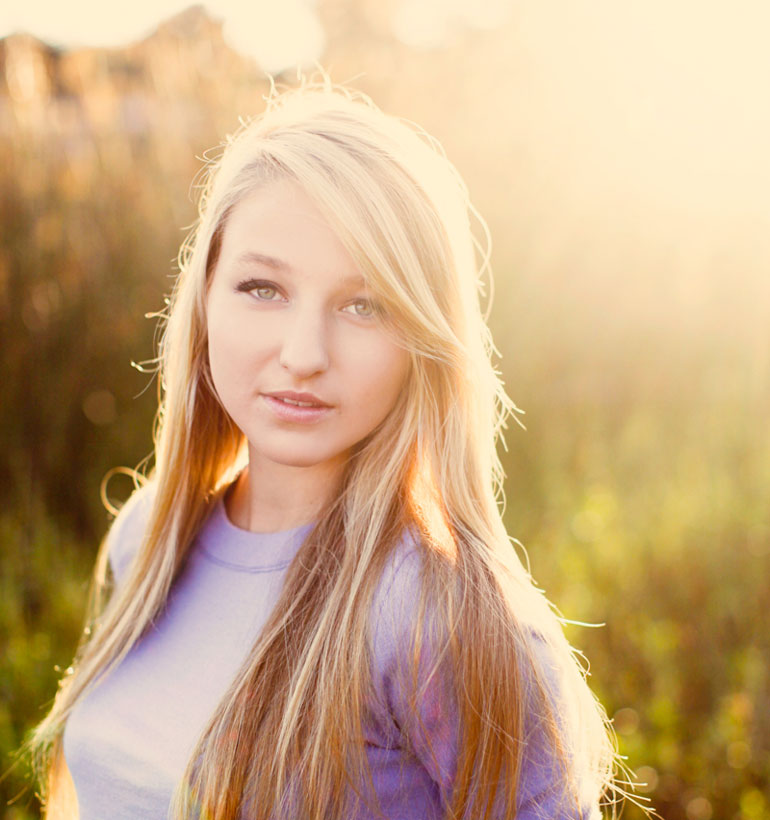 Interesting question indeed, makanya saya kemudian memutuskan untuk mencoba beberapa hal seputar foto backlit seperti dalam contoh yang dikirimkan Satrio Bayu Aji di atas. Ternyata, membuat foto seperti ini tidak sulit sama sekali.
Timing Is Everything!
Hasil diskusi saya dengan seorang rekan yang lebih berpengalaman dalam hal fashion & people photography mengungkapkan kalau foto jenis ini sempat popular di kalangan fotografer profesional beberapa waktu lalu. Sebagian bahkan masih menggunakan trik yang sama hingga hari ini. Kuncinya adalah timing!
Ambil gambar di pagi atau sore hari, saat intensitas matahari tidak terlalu kuat. Pukul 8-10 pagi atau pukul 3-5 sore dianggap sebagai waktu-waktu yang tepat kalau kamu ingin menghasilkan foto seperti ini.
Kenapa? Pada waktu-waktu tersebut, cahaya matahari harus menembus lebih banyak atmosphere sehingga intensitasnya berkurang jauh. Cuaca yang cloudy – tapi tidak terlalu mendung – juga sangat membantu.
Exposure
Beralihlah dari mode pengukuran Average/Multi ke Center-Weighted (jika subjekmu di tengah) atau bahkan Spot, kemudian lakukan metering pada subjek dan bukan pada background. Biarkan cahaya matahari terekam dalam frame sehingga pendaran rim light (cahaya di pinggir-pinggir subjek) juga diperhitungkan.
Karena metering dilakukan pada subjek, subjeklah yang menjadi patokan. Subjek kamu tidak akan muncul sebagai silhouette namun background akan cenderung over-exposed atau terlalu terang.
Kamu bisa melakukan kompensasi hingga -1 pada exposure untuk mendapatkan foto dengan pencahayaan yang tepat.
More Tips!
Ada dua tips menarik yang saya dapat saat saya berusaha mereproduksi foto ini. Yang pertama: gunakan aperture besar untuk mendapatkan bokeh yang creamy. Dengan latar belakang pepohonan atau cahaya matahari yang menembus sela-sela gedung, karakter bokeh yang bisa kamu dapat akan cantik sekali.
The second one is to take advantage of in-camera HDR (High Dynamic Range). Adakalanya kondisi pencahayaan memang terlalu 'menantang' (baca: kontrasnya terlalu tinggi, sehingga tidak mungkin mendapatkan subjek yang correctly-exposed tanpa background terlihat terlalu terang atau nyaris putih). In-camera HDR mampu mengkompensasi perbedaan kontras yang terlalu jauh sehingga subjek dan latar belakang jadi lebih seimbang.
Hasil uji coba saya? See for yourself. Nggak sebagus contohnya, but I think it's close enough.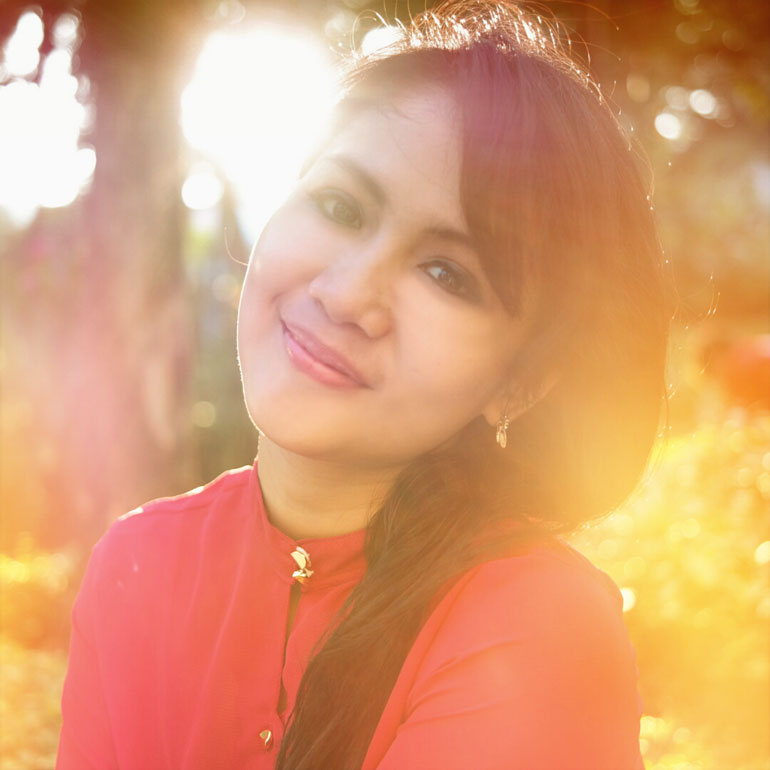 Punya tips backlit portrait juga? Share tips-tips kamu di kolom komentar di bawah ini.